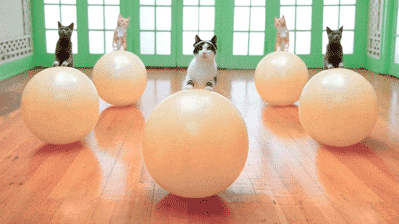 It's difficult to balance, perform coordinated movements on both sides of the body, sit up straight in a chair, hold a pencil, control scissors, or jump if you don't have a strong core.
Strong core muscles make it easier to do most physical activities. Weak core muscles can lead to fatigue, less endurance and loss of focus.  Weak core muscles can also leave you susceptible to poor posture, lower back pain and muscle injuries. 
Give your kids an edge!!
Children are like sponges and they learn so much by observation of others behaviours.
So modelling a good healthy lifestyle will help them to develop good habits from an early age as the good behaviours will be what they see as normal. 
It is never too late to change your habits and assist your children to also adopt healthier eating, sleeping and exercising routines. 
Awareness is a huge benefit for every one through out their lives. Explaining the benefits of better physical health and how it will assist with their life goals, increase self confidence, resilience and learning abilities may be all they need.
But ensure you are being a good role model and demonstrating your commitment to a healthy lifestyle to assist them to be involved.
And above all make it fun and work with their strengths.
Involve the children in lifestyle decisions such as dinner menus, help with food preparation. Invent fun easy to do exercise so it doesn't feel like a chore but is fun quality time with parents. It may be walking the dog, walking home from school, shooting hoops, animal walk races, obstacle course and even tickle fights!!  
 Exercise ball activities